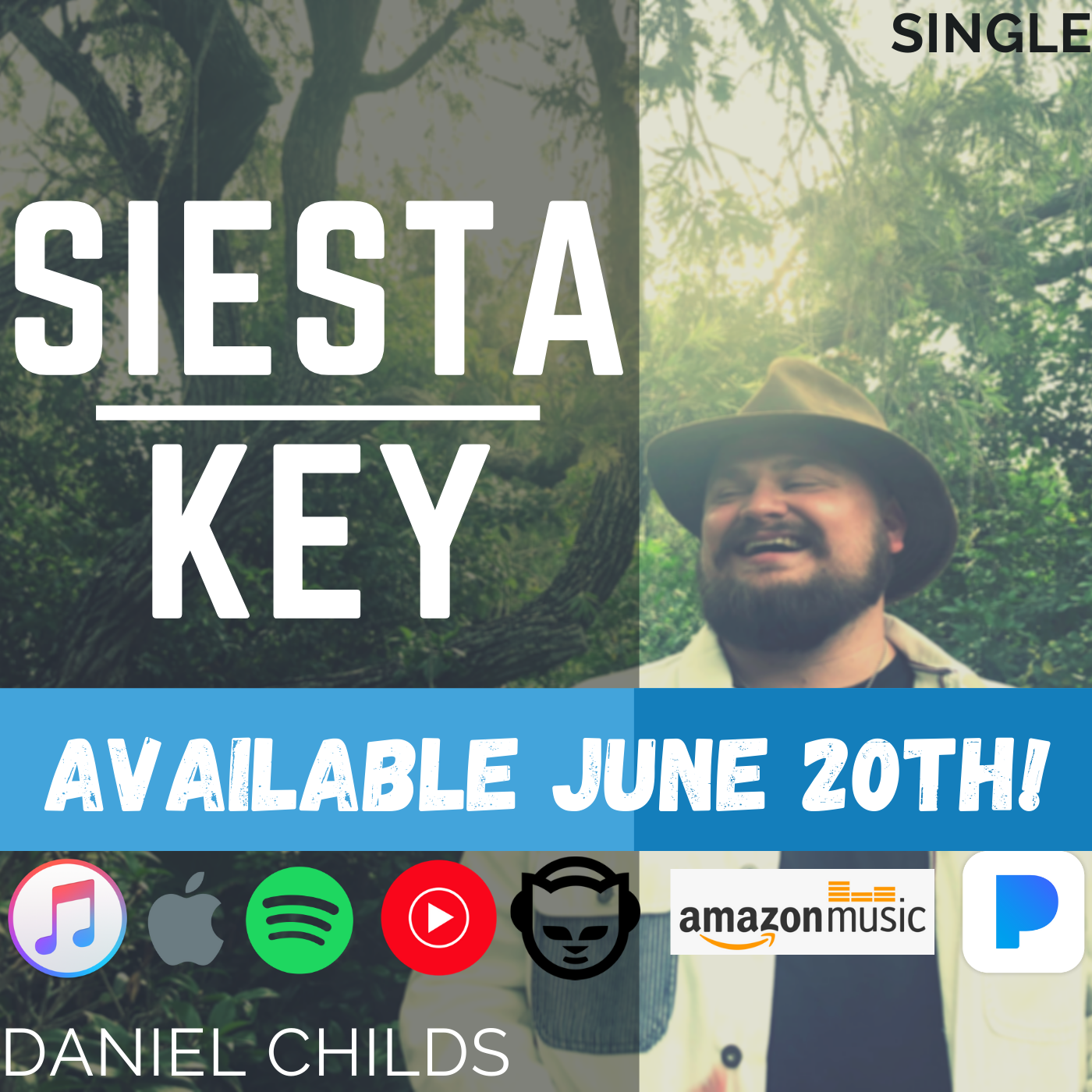 Friends, 
I am very excited to announce that on June 20th, my new single "Siesta Key" releases to all digital music platforms!!  In 15 years of working professionally in music, this is actually the first time I've ever released a single.  Norma and I both are very excited for you to hear and download this song!!
"Siesta Key" is an original song that was inspired by a couple weekend getaways to the picturesque beach town a few years ago.  In the midst of stress, I found it therapeutic to get away for a weekend with my wife, and equally therapeutic to write songs about it.  My hope is that "Siesta Key" is a song you can put your headphones on and listen to wherever you are, and escape to the beach for a moment.  I also hope that this song is an encouragement to people dealing with stress.  Hang in there, better times are on the way.  And if all else fails, you can always just move to the beach.
Lord willing, I planning to follow this single release with a full album or EP.  I'm not sure yet how many songs, but "Siesta Key" will be one of them.  Be looking for a full project from me later this year, full of songs that I pray will be a breath of fresh air to you, and also a lot of fun to listen to on relaxing nights.
God bless you all, and thanks so much for supporting my music.
Daniel Childs