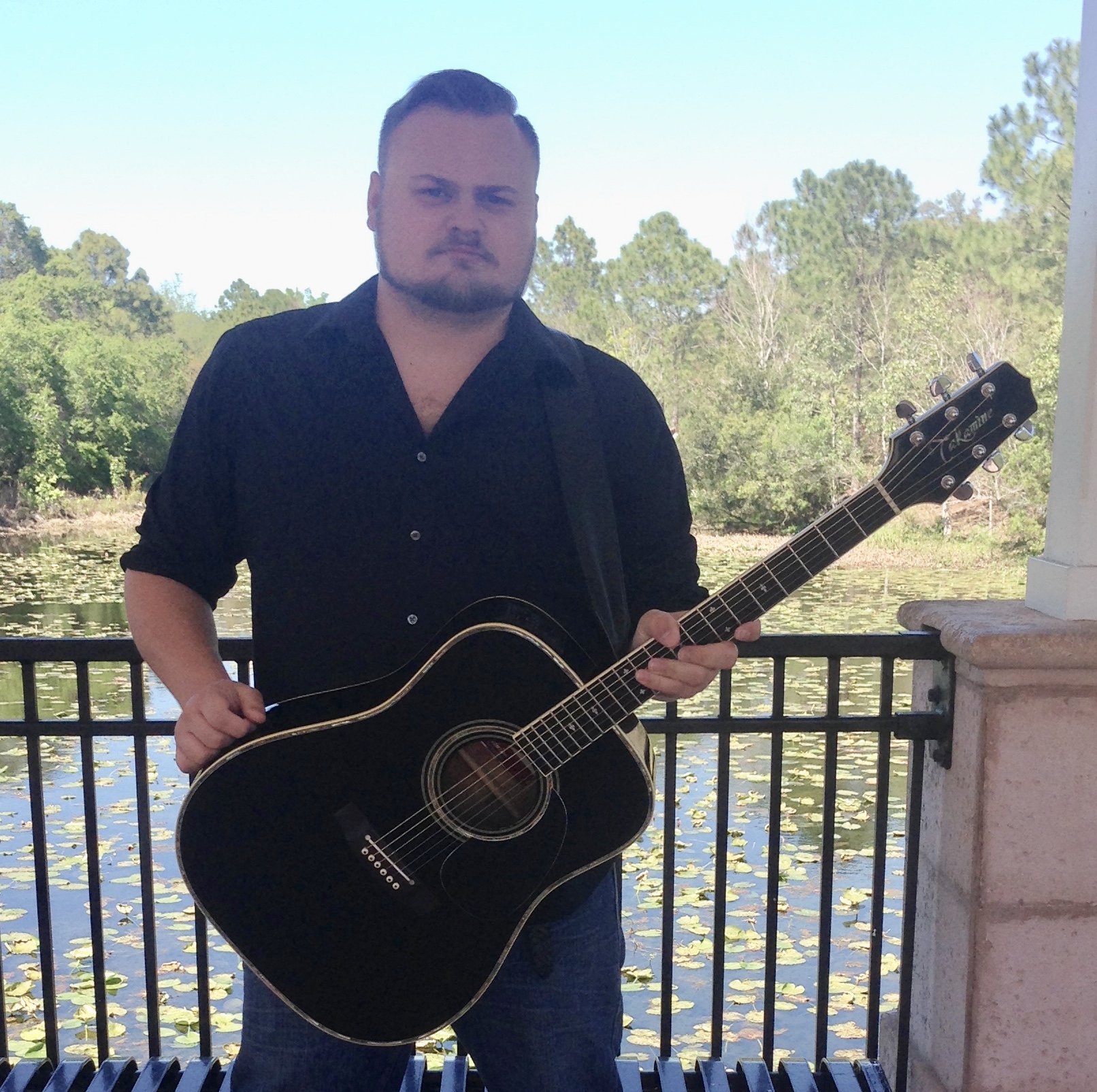 I guess the most appropriate thing to say for my first blog entry here is "welcome to the new site".  Danielchilds.com has been online for nearly 15 years, and has seen many phases.  I think, though, that the best look yet is this sleek one powered by Bandzoogle.  With the addition of danielchildsmusic.com, hopefully I'll get more views to the site.
The purpose of this site is to keep you informed of my live entertainment business and my current musical projects.
A little about me.  I'm a full-time Worship Leader, and that's the main thing I do.  When I'm not doing that, I play gigs as a musician around the Pinellas County, FL area.  So, as you can imagine, I stay extremely busy.  Project-wise, I'm writing Christian songs right now and working on some recordings, and hoping it'll turn into something.
I'm a southerner by birth from the delta plains of West Tennessee, but a Floridian by the grace of God.  I live in Largo, FL and am happily married to my wife, Norma.  This summer we will celebrate our 4th anniversary.  We own a house now, which is quite a change-up from my previous adult life - which was always moving frequently from apartment to apartment, and city to city.  In Pinellas County, we have found a home, a church home, many friends, and even family.  So, for the first time in my life, I can say that it looks like we'll be staying put.
God has been so good to Norma and I.  He has shown us much, delivered us much, and changed us much.  His work in my life, my constant need to connect with Him, and the price He paid for my soul are the reasons that the original music I make is mostly Christian music.  These days, I spend a lot of time writing music for the Kingdom, and try sacrifice my music for a higher purpose.  I'm interested in the idea of recording a selection of original Worship songs and seeing how it sounds.
I do play secular music a lot, though, as a solo musician around Pinellas County, and I have a great time doing it.  As I write this, I'm getting ready to head to Clearwater for a gig tonight, at which I'll play a lot of hits from over the years that I'm a fan of.  And though writing secular tunes isn't
my
thing, I have enormous respect and admiration for many secular songwriters that I'm a fan of, such as Jackson Browne, Matt Scannell, Glenn Frey, Don Henley, Billy Joel, James Taylor, Steve Wariner, Bob Gaudio, and the list goes on.
For information on what I do live-music-wise, visit my EPK page by clicking
here
, and view my current schedule by clicking
here
.  Come out and catch a show for a night of fun acoustic music on the gulf coast.
Hope to have more to say soon!
God bless and thanks for visiting,
Daniel Childs