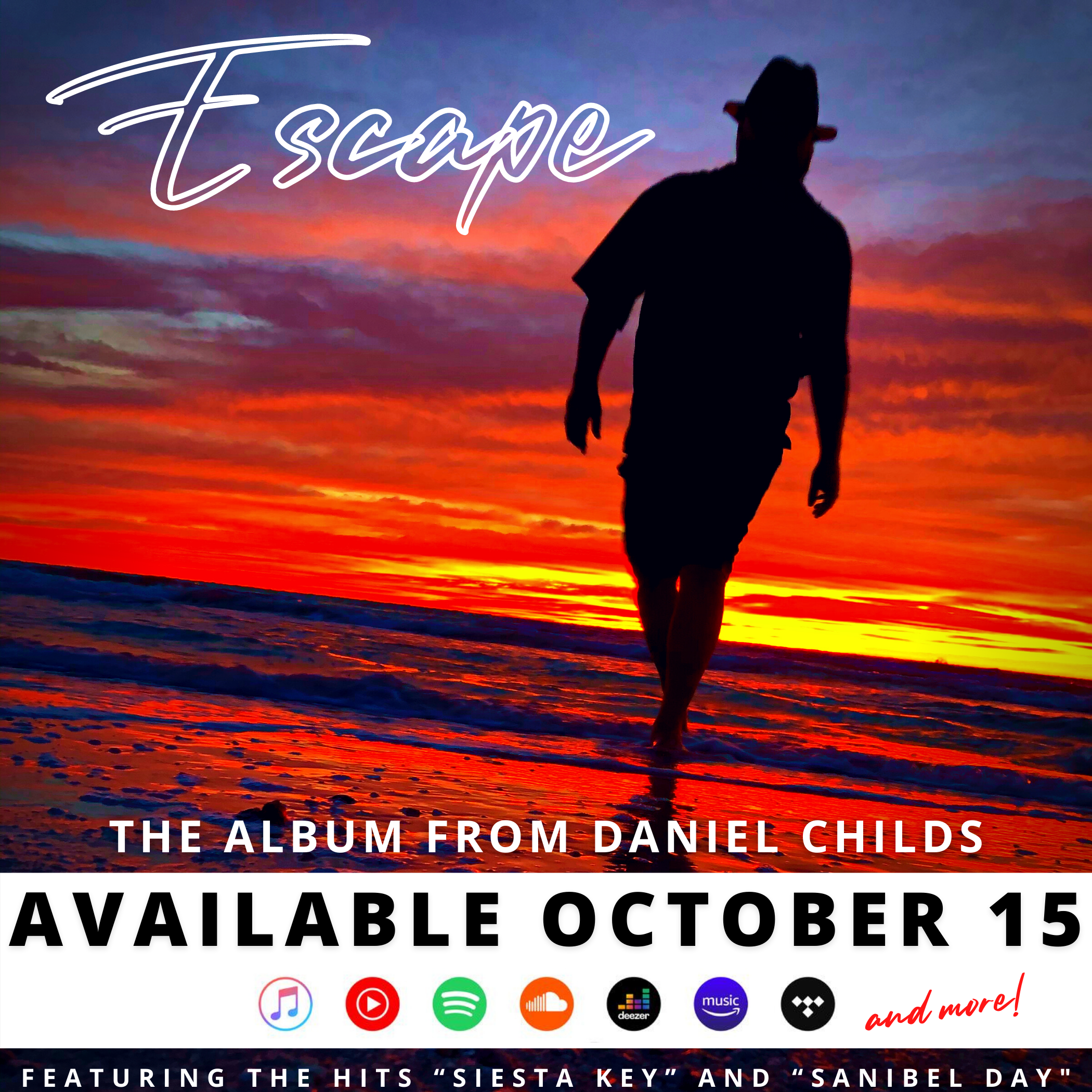 Daniel Childs has announced an official digital release date for his long-anticipated debut album, "Escape".
Childs first indicated plans for an album in June of 2020 with the release of his single "Siesta Key".  The following September, an official announcement was posted on Childs' official website.
Daniel writes of the release, "This album is designed to help listeners 'escape' from the harder things in life... whether that be a job, taxes, or circumstances they're uneasy about.  'Escape', as an album, is a reminder that there's so much more to live for than the things that try to weigh us down.  I hope that this album helps listeners feel like they're at the beach.  I hope it helps listeners relieve stress.  And I hope it reminds listeners what's really important."
"Escape" consists of seven of Childs' original songs, including the already well-known singles "Siesta Key" and "Here We Are", as well as the heart-felt "Sanibel Day".
Download or stream this album everywhere this coming Friday, October 15th.  Our team will also be announcing pre-order information for physical copies, which are still in production.