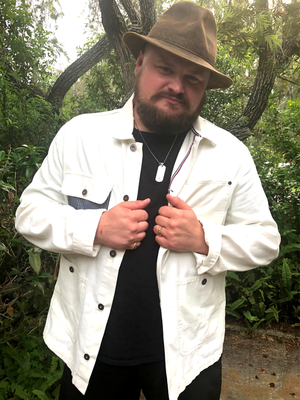 Tampa Bay Singer-Songwriter-Entertainer Daniel Childs put listeners at ease this past June with the release of his first single, "Siesta Key", a song that he says is about "getting away from it all".  The single, written about the picturesque Gulf Coast beach town of Siesta Key, Florida has been reported by listeners to lend a moment's escape to the Florida coast when listening.  Childs has now announced that a full album of similar material is in the works to follow the single.
Daniel announced in a Facebook live stream in August that production for the album is underway, and candidly performed some of the songs that are projected to make the cut. "Siesta Key", the first single, will make the list.
"Everyone needs an escape," Daniel told us with regards to the project.  "A big part of the Florida lifestyle is having the ability to get away to the beach at the drop of a hat.  This music will be a great soundtrack to your escape, but much more so, I hope that it will provide that escape for people who can't get away."
The album, thoughtfully titled "Escape", is currently being recorded with intentions for a fall release.  The project is being self-produced by Childs, but features guest musicians from both Florida and Nashville.  Joining the list with "Siesta Key" are other anthems Childs has penned such as "Sanibel Day", "Troubles Behind" and "My Every Dream".
"Not every song will be about the beach," Childs went on to say, "but the Gulf Coast lifestyle will be reflected by the album.  It is a lifestyle of year-round summertime.  It is a lifestyle of salty water and sandy flip-flops.  It is a lifestyle of taking frequent breaks from working to enjoy a cold one outdoors with some friends.  And it is a lifestyle of staying as far away from stress as possible."
"Escape" is expected to be available on music platforms such as iTunes, Spotify, Napster, Amazon at www.danielchilds.com.