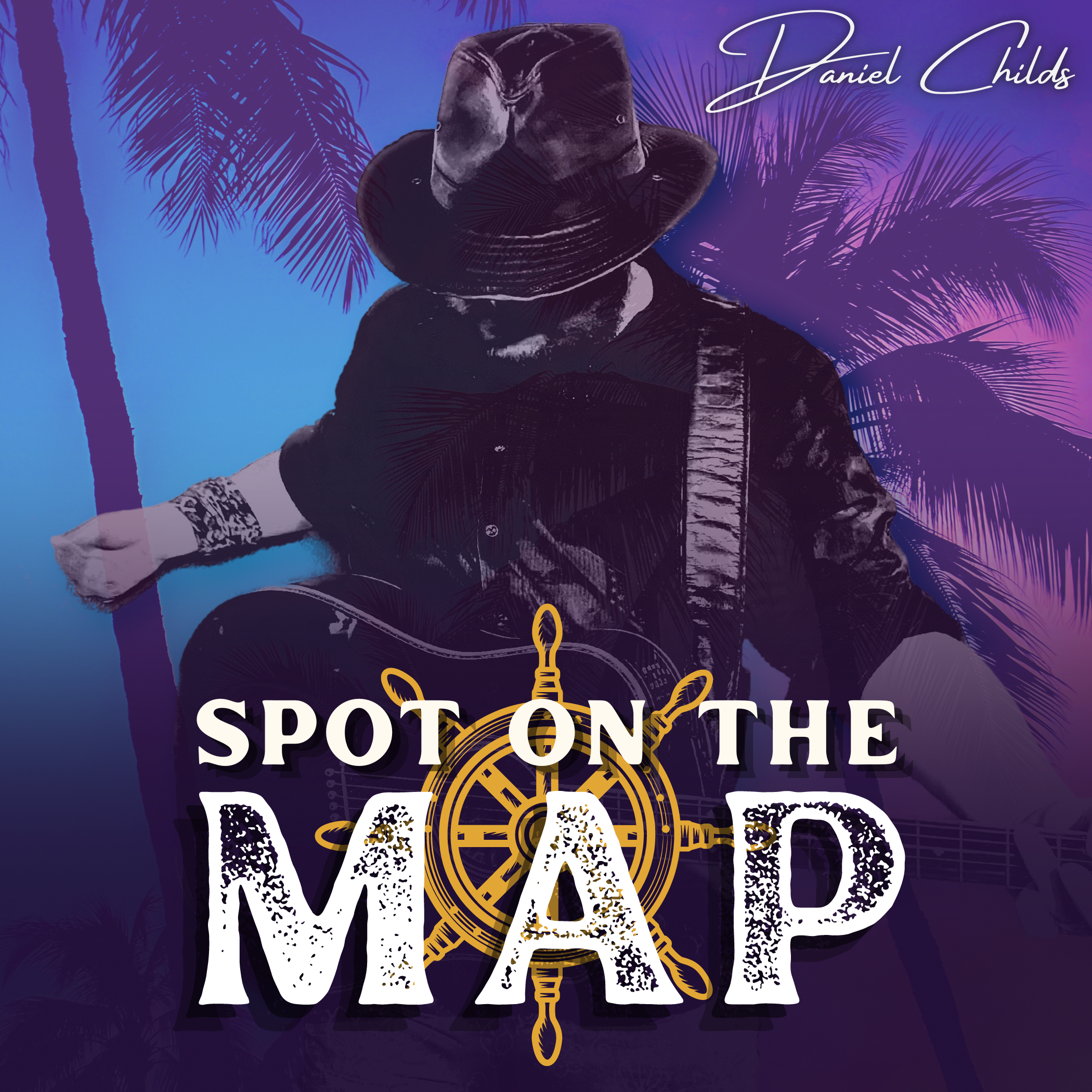 Largo, FL, 9/12/22
Recording Artist Daniel Childs released a new single this past Thursday titled "Spot On The Map".  The song is Childs' first follow-up to his 2021 Glory Echo album release, "Escape".
Childs wrote on social media this week, "My new single 'Spot On The Map' is a song about finding a place to call 'home'. For me, that home is the Florida Gulf Coast. I often think about our first summer here, when we were discovering the area for the first time. The beach, the salty air, and the warm bath water of the Gulf of Mexico are staples of the summertime here. 
"This recording is also a new stylistic adventure. While it's the same kind of song you'd expect to hear after listening to my 2021 album 'Escape', I'm digging deeper into my Country roots and letting the southern side come out a little more. When country meets the beach, you have the Gulf Coast!
"The single features the great Reggie Duncan on pedal steel, and myself on guitars, bass and organ. Big thanks to Reggie for contributing, as well as Daniel Rivera for help on vocal editing!"
With the addition of steel guitar and a southern flare in his sound, it's safe to say that we'll be hearing more indie Country music from Daniel Childs soon.  We can confirm that he intends to eventually include "Spot On The Map" on a sophomore album release, TBA.  Self-produced, Childs' recorded music takes time to release, but the end product is always more than worth the wait.  We wait eagerly!
Hear "Spot On The Map" on Spotify, Apple Music, YouTube, or your preferred music streaming service!