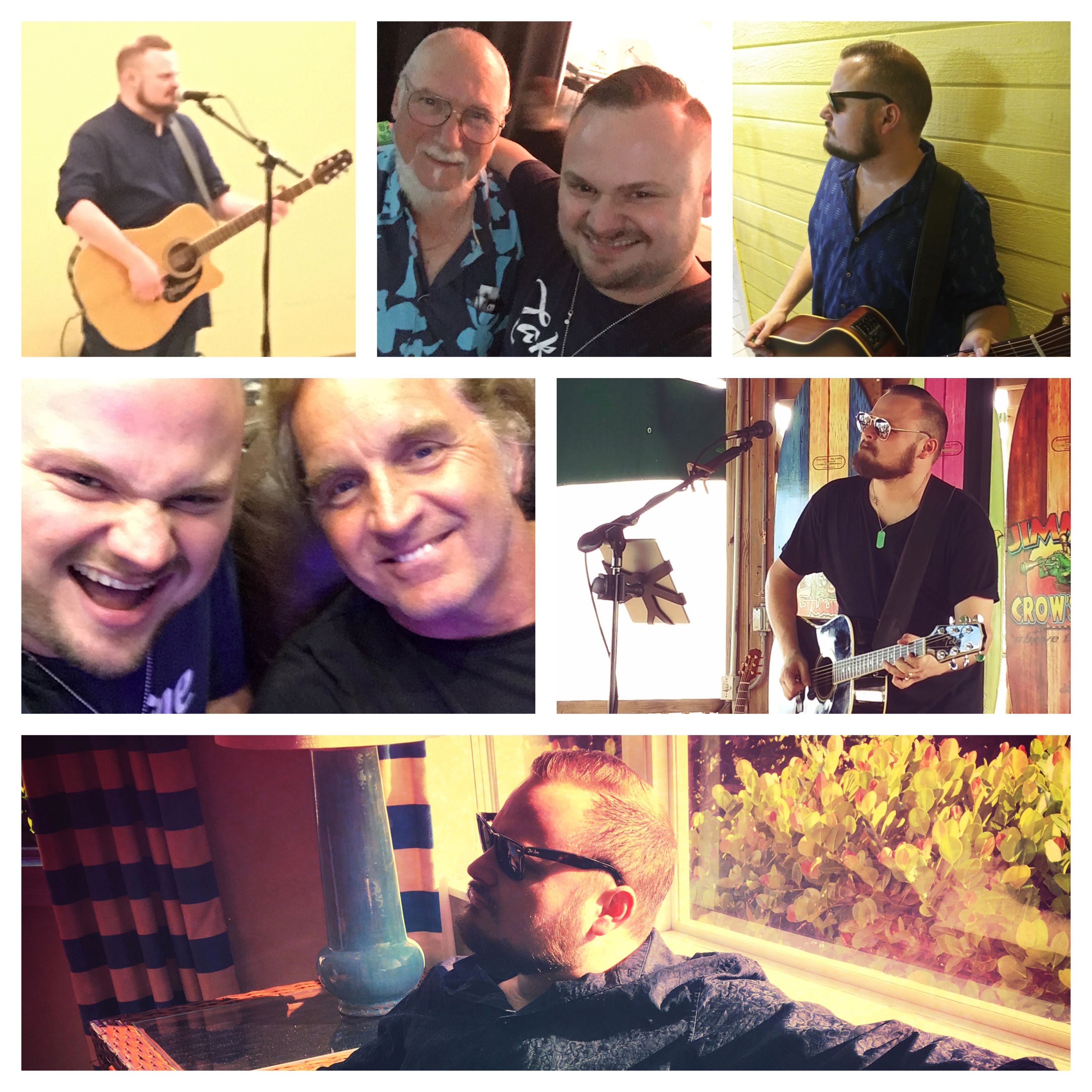 Wow!!  Where did the past... year go?!  One day I write that I'm gearing up for winter, and the next day I get the computer out to write that it's July.  Not sure where those seven or eight months went!
Norma and I have been so blessed to have now lived on the Florida Gulf Coast for just about five years.  Four and a half of those years, I have been playing solo gigs all over the central gulf coast, and I have to say that it's been a blessing.  Last time I wrote, my schedule was filling up for the winter months.  And sometime of the course of the winter, things really took off!  I've been playing live as frequently as ever, and it's a great time.
We are now in the midst of a hot summer here in central Florida.  The fourth of July has passed, and life has settled into a steadily busy remainder of the month.  I just now drove home in 94 degree heat to get ready for a late show tonight in Madeira Beach.
Whereas most of 2018 was spent playing private parties, most of 2019 so far has been spent in the local venues.  Angry Pepper Taphouse, Mad Pub, Seabreeze Island Grill, and Jimmy Guana's, just to name a few.  I've even played for private events as far north as Atlanta, Georgia this year!  Wherever there's a need for quality acoustic entertainment, I go if I'm available.  And it has been a lot of fun.
In Florida,  the live music calendar usually slows down for the summer, but it looks like I'll still be appearing at at least three venues regularly over the hot summer months.  I'm also available for booking as far ahead as January, so who knows how the fall might shape up.  I'm just grateful to be alive, serving God, loving my wife, enjoying life, and playing music.
Though I haven't done as many private parties this year, I'm still absolutely available.  If you need entertainment for a private event, shoot me an email via our contact page, and I'll get back to you as soon as I can.
I really hope to have more news for you all soon!  Until then, God bless you, and thanks for reading this blog!
- Daniel